Welcome to the Jalv2 & Jallib website!
JAL (Just Another Language, version 2) is an open source programming language built for programming PIC microcontrollers. If electronics is your thing, JAL is for you!
Jallib is a set of open source JALv2 libraries to make things work. Download our libraries to see what is available.
Check out our FREE The Tutorial Book for PIC microcontroller how-to's: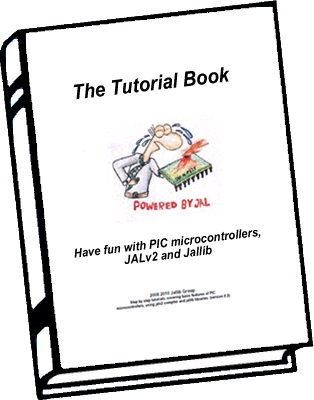 If you like to read it from 'paper' download the pdf version of The Tutorial Book.
We are looking for more libraries and more fun! Please share and contribute!